Would you believe there are more than 1,000 interesting idiom examples on this website?
That's a fraction of the idioms in English (more than 25,000) but this will give you a great start to learning these important phrases.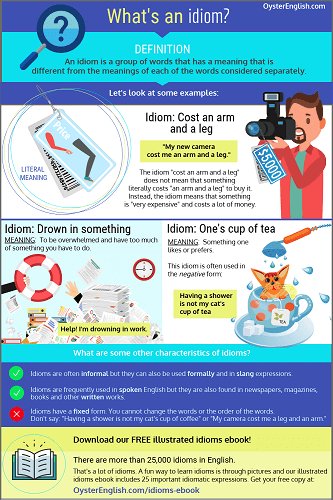 To make it easier for my visitors to see what is offered here, I've divided these visual idioms into categories for you to peruse.

Take a look at the ones that seem interesting to you.
But before we even look at examples, you do know what an idiom is, don't you?
If not, I suggest you take a look at this infographic I created and then come back to look at the many different examples that are highlighted on this page.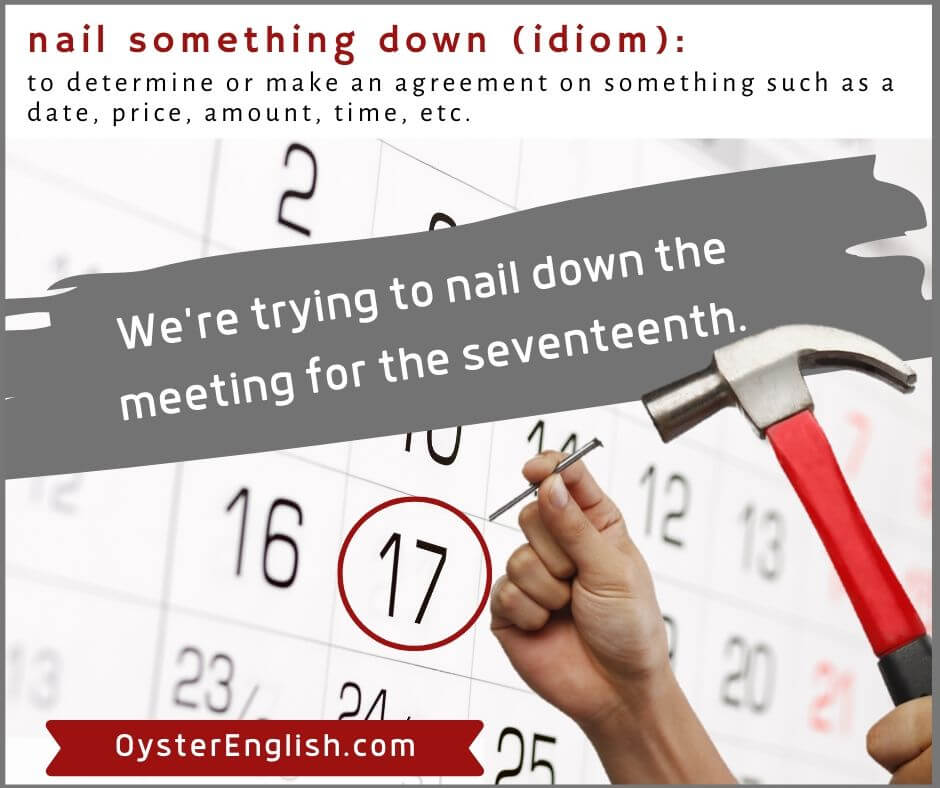 These popular idiom examples with pictures will help you in two main ways. 
First, if you are learning English as a second language, you may not know some of the basic vocabulary.
For example, do you know what a "nail" is? Take a look at the picture at the right. Seeing a picture of someone hammering a nail into a date on a calendar makes the vocabulary easy to know without having to find the words in the dictionary.
Second, it's much easier to remember this idiom because you can associate an image with the definition. Sentence examples are very good to help see the idiom in context. A picture that illustrates the sentence example is even better.
Can you see how visual idiom examples help make these expressions more memorable an easy to understand?
I will continue to add as many as I can.
Check out the many examples with pictures at the links below:
Who doesn't like to laugh? Idioms are perfect for expressing sarcasm, irony and double meanings. If's for those reasons you will frequently find the in comics and humorous writing. Below is a list of some of the funnier idioms on this site:

Sign-up for our free newsletter and get a free copy of our ebook that has an illustration for each expression.
You'll learn 25 popular idioms and see the idiom used in context with several sentence examples for each phrase:  FREE illustrated idioms ebook.