Signup for your FREE idioms ebook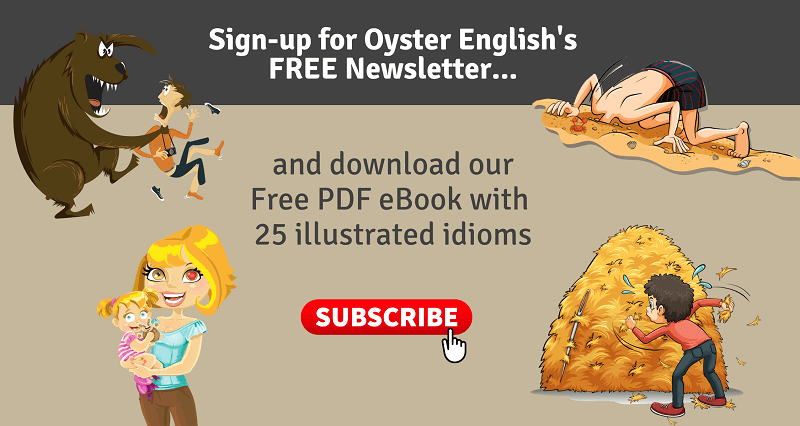 To subscribe to our email list and get the free illustrated idioms ebook, just enter your first name and email address below.
You'll receive our newsletter and a tour of the site's best content as well as announcements about our courses.  If you want to also receive invitations and offers, check off the box below.
You're free to unsubscribe or update your preferences at any time using the links in the footer of our emails. For information about how we use and store your data please refer to our Privacy Policy.