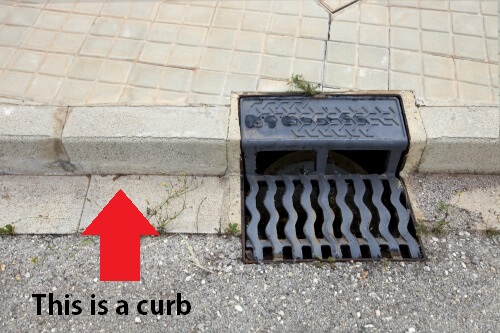 What's a curb?
As you can see in the photo in the left, a curb is the raised stone or concrete edge by the side of the road. When you cross the street, you step up onto the curb to get from the road and onto the sidewalk. 
Residents of homes usually bring their trash to the curb in front of their house so that garbage collectors can easily and quickly put the garbage into the truck.
It's pretty easy to visualize this idiom from the picture above. This idiom talks about kicking someone or something, using their foot, through the air, so that they land at the curb, where unwanted garbage is collected.