Learn phrases in English with this fun video:
Matt Cutts: Try Something New for 30 Days
Ready to learn phrases in English?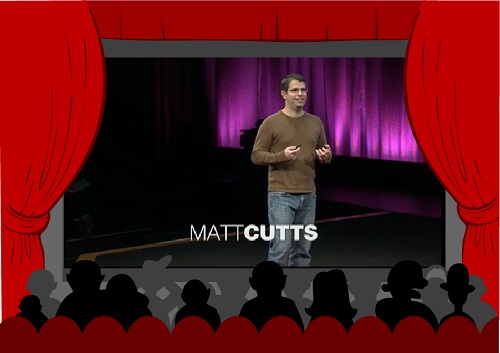 This particular video is translated into 62 language so there's a good chance yours in included. There are several phrasal verbs and idioms so it's a good opportunity for you to see the meaning in your own language. Simply watch the video a second time with the subtitles on to get a translation in your own language.

Overview: Just follow these 4 easy steps
Step 1:  Watch the video. Just click below on the screen to start the video.
Step 2: Take the quiz. It's just practice, don't worry. I won't tell anyone if you don't do well on the quiz.
Step 3: Were the video and quiz hard? If so, read the transcript. Or, watch the video with subtitles (in English or in your own language if available).
Step 4: Leave comments. Here's your chance to practice writing.
Okay, let's begin!

Step #1: Watch the video
Click below on the arrow to watch the video.


Step #2: Take the quiz 
Check your understanding by taking a short quiz. Click here to begin. If you want, you can first learn phrases in English before you take the quiz by reading the full transcript (see below) where I have highlighted some very helpful new phrases and phrasal verbs.

Step #3: Watch the video with subtitles &/or read the transcript
This is just part of the transcript. You can read the whole transcript by clicking below. Learn phrases in English by looking at the words in blue.

Transcript of Matt Cutts' speech: 
A few years ago, I felt like I was stuck in a rut, so I decided to follow in the footsteps of the great American philosopher, Morgan Spurlock, and try something new for 30 days.
The idea is actually pretty simple.
Think about something you've always wanted to add to your life and try it for the next 30 days. It turns out, 30 days is just about the right amount of time to add a new habit or subtract a habit -- like watching the news -- from your life.
There's a few things I learned while doing these 30-day challenges.
The first was, instead of the months flying by, forgotten, the time was much more memorable. This was part of a challenge I did to take a picture every day for a month. And I remember exactly where I was and what I was doing that day.
I also noticed that as I started to do more and harder 30-day challenges, my self-confidence grew. I went from desk-dwelling computer nerd to the kind of guy who bikes to work -- for fun.


Step #4: Writing practice
How to improve your English vocabulary? After you learn phrases in English, you need to write them in your own sentences. That's the best way to remember them again in the future. You can do it! Just pick a couple of phrases.

Share your thoughts about Matt Cutt's TED Talk!
Want to improve your English? Here's your chance. Listening is good, but writing is even better. Why? Because you have to produce your own sentences. It's easy. Here are some sample questions you could answer (pick one or more):

- Did you like this talk?

- What was interesting or surprising about it?

- Matt had a question for all of us: "What are you waiting for?...Why not think about something you have always wanted to try and give it a shot for the next 30 days." Will you try something? If so, what will it be?

- A goal of this lesson was to learn phrases in English. Try to use some of the phrases that we learned in your answer: stuck in a rut / give it a shot / give up / end up / figure out / turn out / by the way / months flying by

Write anything you want. Just write something. This is your chance to improve your English.
Thanks for visiting!


What Other Visitors Have Said
Click below to see contributions from other visitors to this page...

You can also watch this video on Ted's website.
Return from this learn phrases in English to home page  or TED Talks main page.