Idiom:  Put a sock in it

Meaning
Look at the picture and try to guess the meaning of the idiom 'put a sock in it.'   
Put a sock in it:  a rude (impolite) way of telling someone to stop talking or be quiet (stop making a lot of noise).
Notes:
You know what a sock is, right? It's the piece of clothing (usually made of knitted cotton, wool or silk) that you put on your feet (and can pull all the way up to your lower leg or knees) to stay warm and dry. You can see the man in the picture above has two socks in his mouth.

The "it" part of the phrase refers to someone's mouth. So the phrase means, put a sock in someone's mouth.
Well, that's going to make it difficult to talk or if someone does manage to talk it is going to muffle the sound (make it lower in volume). Think of a criminal who kidnaps someone and puts something in or over their mouth to keep them from yelling for help.
That's not a nice thing to do is it?  So, remember also that this is a rude or impolite way to tell someone to be quiet. Please do not tell your boss, teacher or priest / pastor to put a sock in it! You may not want to say it to a stranger either. It's safe for friends and peers but they may not like hearing it. They will, however, understand that you are annoyed by their noise.
It's often used as a command (Put a sock in it!) or a request (Will you put a sock in it?).

A synonym of this phrase is simply:  Shut up!
Examples
The teacher asked the students politely to be quiet several times and when they didn't she finally yelled, "put a sock in it"  and they shut up.
Would you guys put a sock in it?  I'm trying to watch the game.   

I wanted the passengers sitting behind me to put a sock in it but they looked really mean and I was worried they'd talk even louder.
If you two don't put a sock in it , I'll move your desks across the room from each other.

Oh my God! The little old lady upstairs just yelled at us to "put a sock in it!"
Girls, will you put a sock in it? Your nonstop laughing and giggling is giving me a headache.
Two of my colleagues were having a loud side conversation during the staff meeting so we were so happy when our supervisor told them to put a sock in it.

 I swear if my neighbors start arguing loudly again tonight I'm going to bang on their door and tell them to put a sock in it.
Hey! put a sock in it or you'll have to leave the movie theater.
My roommate was talking to her boyfriend for almost three hours last night and I finally asked her to put a sock in it.
I should've put a sock in it instead of agreeing with my girlfriend that she looked fat in her swimsuit.
We have to listen to your complaining every single day. Just put a sock in it for once.
Yesterday the weatherman asked Piers Morgan to put a sock in it and stop harassing Meghan Markle and he stormed off the television set!
He was talking for a moment but put a sock in it after his lawyer showed up.
I wish I could tell my boss to put a sock in it but she'd only get angrier. The only solution is to quit.
Synonyms
shut up
pipe down
shut your trap
Get our free idioms in pictures ebook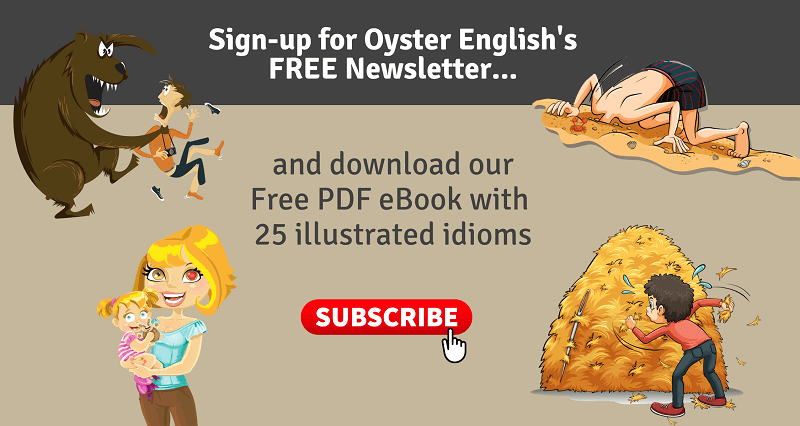 You might like these idioms
If you found this idiom useful, sign-up for my free newsletter to learn about new idiom additions and other updates to my website.