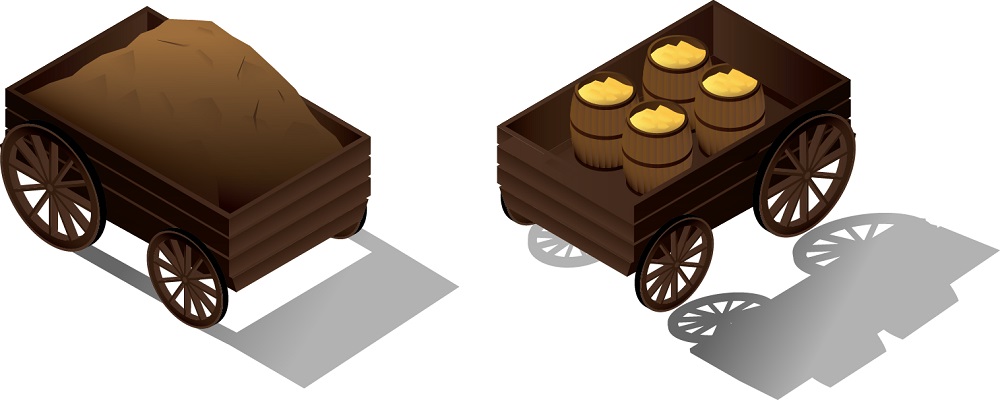 First think of what a wagon is. A wagon is a wheeled vehicle used to carry heavy or bulky things. Here are some types of wagons:

Wagon carts, like in the picture at the right are often found on farms and transport all types of things like soil, foodstuff and heavy materials. Wagon cars on a train carry people and freight. Many children sit in little red wagons and others pull the handle to transport them around.
And wagons are often used to transport people. These wagons are usually pulled by animals (e.g., horses or donkeys) or by people riding bicycles.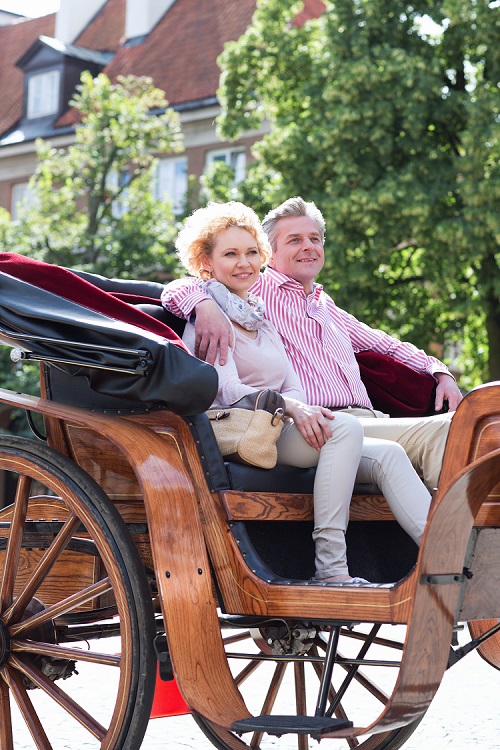 Remember, the most frequent use of this idiom is to describe people who have started drinking alcohol again after not drinking for a period of time. These people often have a problem with drinking alcohol (alcoholics) and falling off the wagon presents a serious problem for them.
To remember this idiom, think of someone riding comfortably through life on the wagon. Things are going well and the person is able to go through life easily. However, if the person falls OFF the moving wagon, it would not be a good situation. They might even hurt themselves falling off the moving wagon. And they are no longer easily and comfortably moving through life.