Idiom:  get a kick out of (sth/sb)

Meaning 
Idiom:  get a kick out of (something / somebody)

to feel amusement, delight or excitement about something or someone
Example sentences
— I really get a kick out of watching my two-year-old nephew—he's so naughty.
— You're really getting a kick out of that new iPad, aren't you?
— My kids really got a kick out of our new trampoline. I'm just so excited they are out of the house and away from their electronic devices. 
— Have you seen the memo the new receptionist wrote to all the staff? I really got a kick out of it but I hope she doesn't get fired.
— Usually I hate going to basketball games but I really got a kick out of the pre-game and half-time shows.
— Our daughter really got a kick out of seeing her name published in the newspaper after she got first place in the local 10k race.

— Why do people get a kick out of watching the Kardashian's and other reality shows? I just don't get it.
— Have you tried the game Candy Crush? I bet you'd get a real kick out of it.
— At first, my dad got a kick out of Instagram but now he's addicted to it and feels really upset when he doesn't get a lot of likes on his posts.
Synonyms
take delight in
get off on
take pleasure in
revel in
You might like these idioms
More idioms will be added in the future so check back frequently or sign-up for my free newsletter to learn about new updates to my website.
Get our free idioms in pictures ebook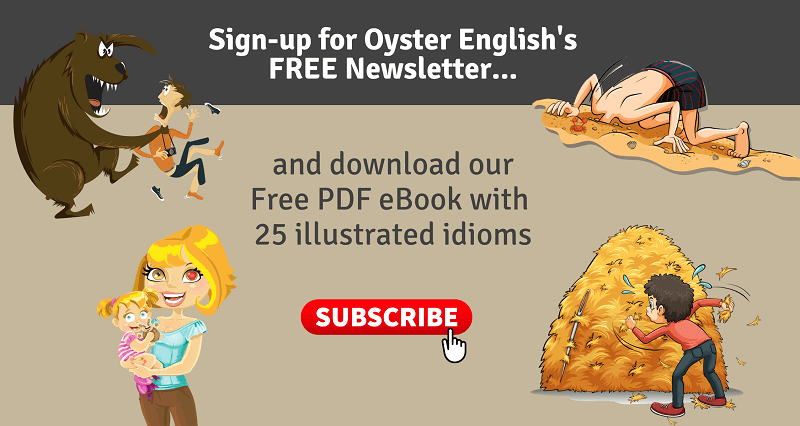 Your turn to use the idiom "get a kick out of"
Practice makes progress.  It's your turn to use this idiom in your own sample sentence. I will provide feedback to make sure you use the idiom correctly.
Idiom: get a kick out of