under cover (meaning & examples)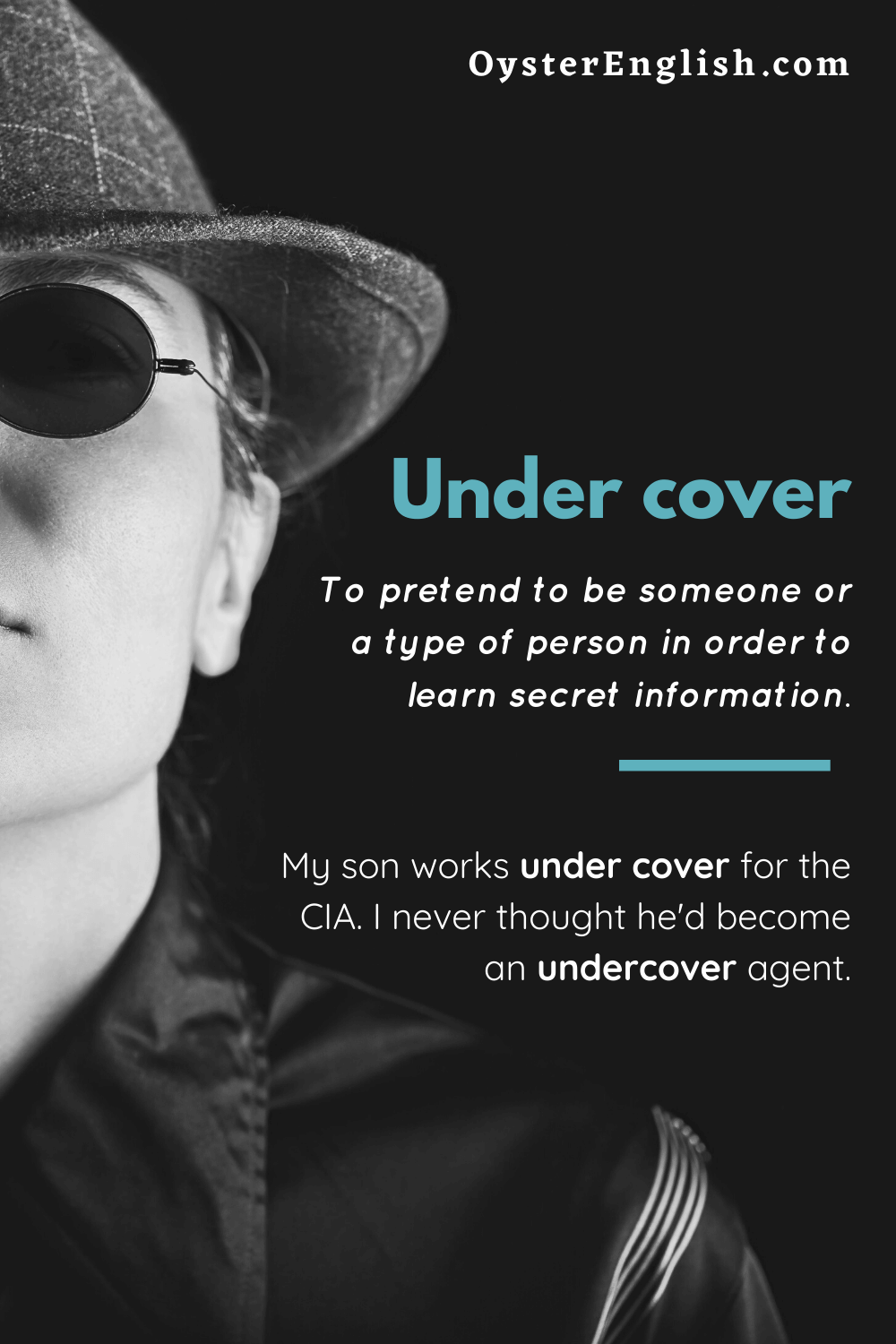 Meaning
(go/work) under cover / undercover

to pretend to be someone or a type of person in order to learn secret information.



Note:  This expression is especially used with police, law enforcement and private investigation.  The phrase can be used as a verb or an adjective.

This expression can be written as one or two words. It's often written as one word when its used before a noun.
Example sentences
— See that woman who looks like a prostitute? She's really a police officer working under cover.
— Many security guards at the shopping mall work under cover.
— The reporter went under cover for more than six months while doing a story on international child trafficking.
— Much of the work catching illegal drug smuggling is done under cover.
— My father is an undercover police officer who tries to infiltrate criminal organizations or find information about their operations.
— I'm applying for an undercover role and my husband is really upset about it.
— The movies really have made the life of someone working under cover seem very glamourous but it is difficult work.
— Ugh. I just found out my girlfriend went under cover on social media to learn about my ex-girlfriend. She doesn't trust me and now I don't trust her either.

— In the movie Mr and Mrs Smith, Brad Pitt is an undercover assassin who is unknowingly married to and living with Angelina Jolie, who also works under cover as an assassin. 
— My son works under cover for the CIA. I never thought he'd become an undercover agent.
Synonyms
Get our free idioms in pictures ebook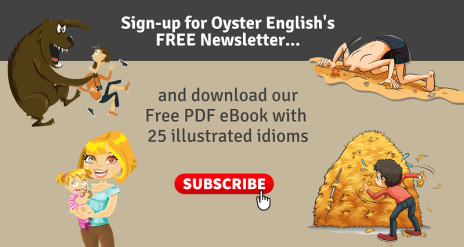 You might like these idioms
More idioms will be added in the future so check back frequently or sign-up for my free newsletter to learn about new updates to my website.
Meaning: Under cover