Learn English Video Directory
Excellent Video Resources for English Learners
Learn English video options are all over the internet and fortunately may of them are available for free. In this section, I list a few sites that offer videos especially for English language learners. There are so many options on the internet but I think these are particularly helpful.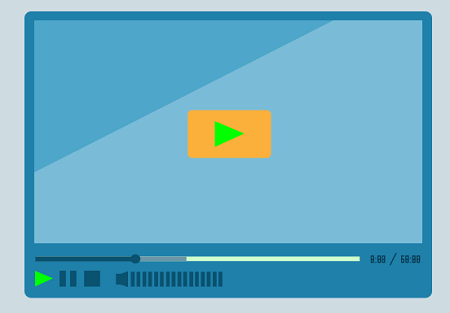 By the way, click here for some strategies that will help you make the most of watching videos to improve your English. Watching videos is an excellent way to learn new vocabulary and idioms as well as practice listening comprehension.

Learn English Video Instruction
The good news is there are so many learn English video options. The bad news is that there are so many options it can be hard to know where to start!
Instead of providing a long list of websites, I've selected three really good websites for you to check out (=investigate). I've specifically chosen an option that will give you the opportunity to hear British English (BBC) and another option for American English (VOA). This way you'll practice listening to different accents and learn idioms and expressions that are used in American and British English.
I will also list individual videos that I have created lessons on and that I find are interesting and good learning opportunities. This page will be continually updated as I add new videos, so be sure to check back frequently or sign-up for my free newsletter for information about new updates to my site.

British Broadcasting Corporation (BBC)
The BBC offers a variety of different types of videos. You can watch videos that offer tips on pronunciation and that help you learn new idioms and words in the news. They also produce a cartoon soap opera to help you develop your listening skills.
You can watch the videos on their YouTube channel or on their main site. If you want to download some of the videos, go to their main site.

Voice of America (VOA)
With Voice of America's videos, you get two main options:
Captioned news reports:
These reports offer the chance to learn about important new subjects at the same time that you learn English. What a great combination! The captioned news reports are read at slower speed for English learners. The videos are divided into topics such as: technology reports, education reports, health reports, economic reports, agricultural reports and lifestyle reports.
Very Short Lessons

They also have "English in a minute" videos which will help you to learn American idioms in just … you guessed it... one minute!
These videos are uploaded to a YouTube channel or you can watch them on their main website. Also, it's possible to download their learn English videos from their main website if you want to view them offline.

TED Talks
TED Talks are videos of talks and performances by some of the world's most fascinating people.
TED originally started in 1984. The idea was to bring people from the fields of Technology, Entertainment and Design to a conference in order to spread ideas. Since that time, the scope of the talks is much broader. At TED, they "…believe passionately in the power of ideas to change attitudes, lives and, ultimately, the world." It is for this reason that they have pulled together a collection of videos from some of the world's most inspired thinkers so that interested individuals can discuss and debate these ideas with each other.
Speakers have the challenge of giving a talk in 18 minutes or less. The topics are really diverse, so there is something interesting for everyone. There are more than 1500 TED Talks available for viewing and more are added each week.
In addition to the diverse topics, TED Talks are a great because they are delivered in every day spoken English. They are not specifically put together for English language learners.
Nonetheless, all of the talks are subtitled in English and the transcripts can be downloaded. In addition, many of the talks are also subtitled in other languages. It can be super helpful for English learners to have the translation in their own language as well as the transcript in English. Use the two together to quickly learn new words and expressions.
I am so impressed with these talks that I have decided that each month I will create 3-4 lessons based on TED Talks. If you are interested in these learn English video lessons, please check out this page for more information.
I hope to see you on a future TED Tuesday!

Learn English Video Lessons
I like to create lessons around regular every day videos created for English-speaking people to give learners a chance to hear the language as it's spoken in real life. This helps learners practice listening for comprehension, hearing correct pronunciation, stress, tone, inflection, etc. It's also a great way to improve vocabulary and learn idioms and cultural references. To get the most out of these videos, I've created a list of seven good strategies for learners to use when watching videos . 

Trees for Cars: Homeless man learns to code a new mobile app in 100 days


Is "Beauty only skin deep"?


A homeless man was given two choices: $100 or the chance to learn how to code. He chose the second option. This lesson includes a video transcript and explanations of 10 key phrases and vocabulary words. Be inspired!


Academy Award-winning actress Lupita Nyong'o talks about how she felt about her dark-colored skin when she was growing up. 


Return from Learn English video Directory to homepage