It's easy learning English with
Inspirational Videos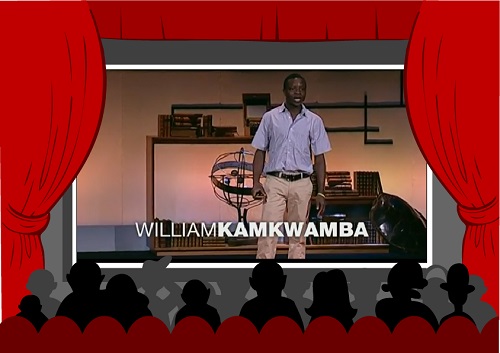 Here's another easy learning English video that is also so inspiring! You will be glad you watched the video, I promise. The lesson is perfect for students at any English level. Beginners and pre-intermediate learners can use the transcript and subtitles for help.

Overview: Just follow these 4 easy steps
Step 1:  Watch the video. Just click below on the screen to start the video.
Step 2: Take the quiz. This is an easy learning English practice lesson. I promise not to publish your quiz results! ;)
Step 3: Were the video and quiz hard? If so, don't worry. Read the transcript. Or, watch the video with subtitles (in English or in your own language if available).
Step 4: Leave comments. The best way to improve your English is to USE it.
Okay, it's time to get started.

Easy learning English step #1: Watch the video
Click below on the arrow to watch the video.

Step #2: Take the quiz 
Check your understanding by taking a short quiz. Click here to begin.

Step #3: If needed, read the transcript or watch the video with subtitles
Transcript of William Kamkwamba's speech: 
Thank you. Two years ago, I stood on the TED stage in Arusha, Tanzania. I spoke very briefly about one of my proudest creations. It was a simple machine that changed my life.
Before that time, I had never been away from my home in Malawi. I had never used a computer. I had never seen an Internet. On the stage that day, I was so nervous.
My English lost, I wanted to vomit. (Laughter) I had never been surrounded by so many azungu, white people. (Laughter)
There was a story I wouldn't tell you then. But well, I'm feeling good right now. I would like to share that story today. We have seven children in my family. All sisters, excepting me.
This is me with my dad when I was a little boy. Before I discovered the wonders of science, I was just a simple farmer in a country of poor farmers. Like everyone else, we grew maize.
One year our fortune turned very bad. In 2001 we experienced an awful famine. Within five months all Malawians began to starve to death. My family ate one meal per day, at night...

Click here for the full transcript and instructions for how to view the video with English subtitles or a translation in your language.
Step #4: Writing practice
Ready to write?

Share your thoughts about William Kamkwamba's TED Talk!
Now it's your turn to practice your writing skills. If William could speak in front of strangers with just a little English, you can leave a comment too! ;)

- What did you think of the video?

- What was interesting about his talk?

- Were you inspired by his talk? How?

Answer one of these questions or just share your any comments you have. We'd love to know what you think!

What Other Visitors Have Said
Click below to see contributions from other visitors to this page...

life is so strange..

Im very impressed. It was a great speech about a success story. I'm sure he wouldn't have believed he'd come this far when he was trying to build that …
You can also watch this video on Ted's website.
Harnessing the Wind TED Talk