Tools Vocabulary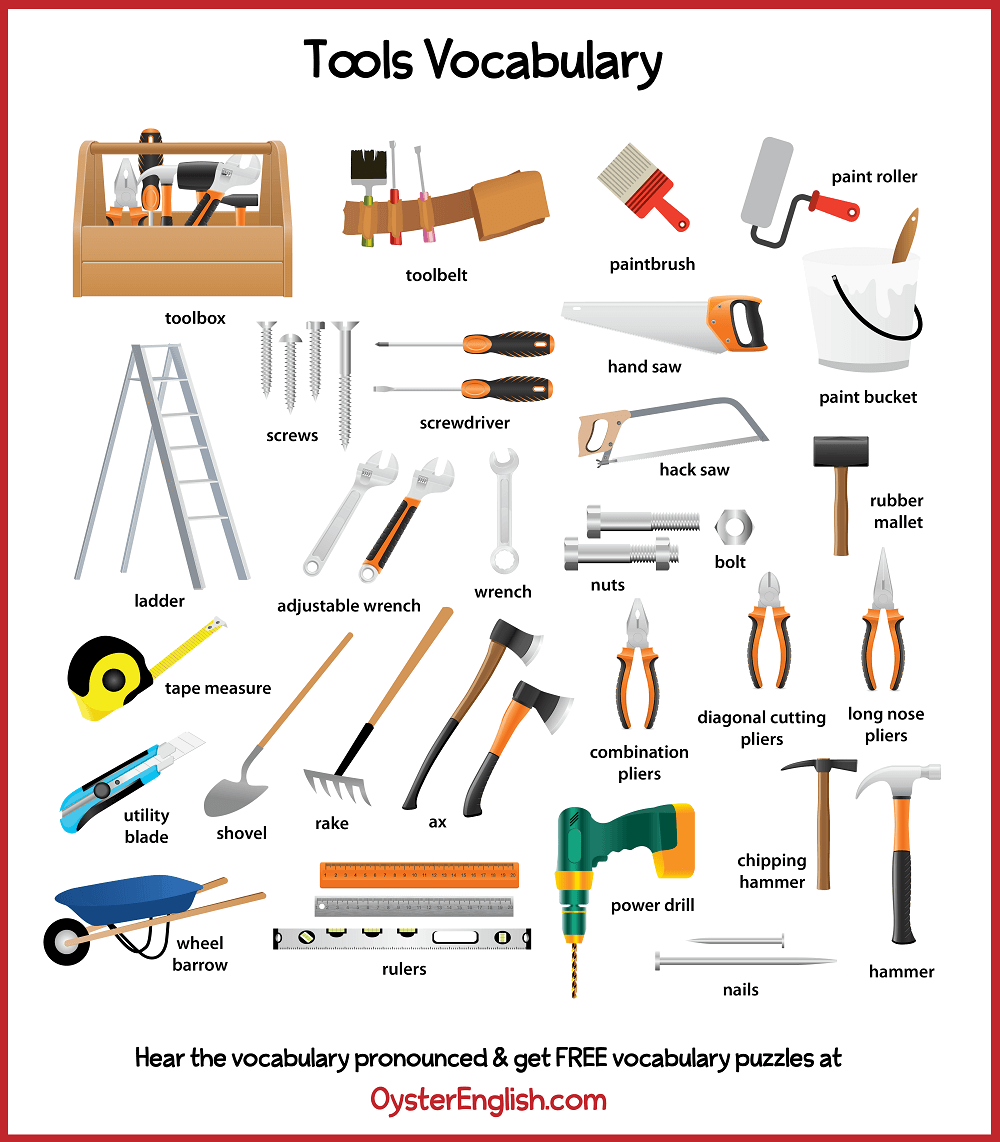 This tools vocabulary will come in handy (= will be useful) when you are working around the house or yard or need to purchase something from the hardware store.

 Read more about tools after watching the video and reviewing the vocabulary in pictures.
Hear the tools vocabulary pronounced
Get Your Free Vocabulary Puzzles eBook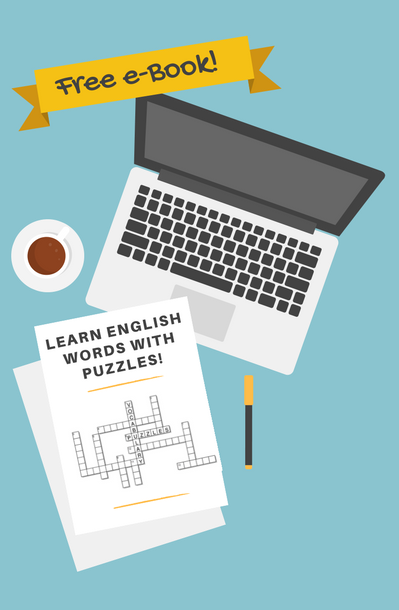 Solving puzzles is a great way to learn vocabulary. This book contains more than 25 crossword, word search and word scramble puzzles on twenty (20) different topics. 
Along with the FREE ebook, you'll receive my weekly newsletter with tips, lessons and special offers just for my subscribers.
Enter your name and email address below to get your free copy.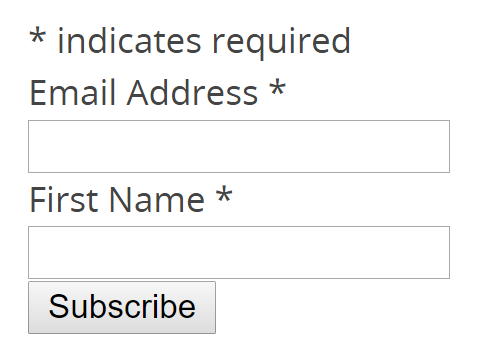 Tools vocabulary in pictures
| | | |
| --- | --- | --- |
| wrench | nuts & bolts | adjustable wrench |
| rubber mallet | hammer | nails |
| screwdriver | screws | Phillips screwdriver |
| power drill | combination piers | long nose pliers |
| diagonal cutting pliers | chipping hammer | blade utility knife |
| hand saw | hacksaw | tool belt / tool apron |
| paint roller | paint bucket | paint brush |
Some notes about tools
Tools definitely come in handy (= are useful) when you are working around the house or yard.
You can buy tools at specialty stores called hardware stores. A hardware store is a place where you can buy things like locks, tools and a variety of other types of metal materials. In the United States and many other countries, many hardware stores have expanded what they sell and have become huge home improvement stores. At these stores, you can find a variety of items such as appliances, lumber, concrete, lighting fixtures, bathroom decoration, etc. to fix things yourself -- which we often call DIY (Do it Yourself).
Are you handy around the house?  (handy in this sentence =skillful in using your hands, for example in fixing things or building things?).

Did you notice the word handy has a few different meanings? In English, we call a person who does small repair jobs or odd jobs a handyman.
There are many different types of tools that help with cutting, dividing, striking, pounding, spreading, etc.
There are hundreds of different types of tools so if you're interested in exploring this further, you can check out Home Depot's website. Home Depot is one of the largest home improvement stores in the United States. Surfing through English-language websites is a great way to practice your English. Read through some of the product descriptions and even read some of the customer evaluations of products to see how mother-tongue English speakers write in everyday English.

Your turn:  Using this vocabulary
Now it's your turn to use this tools vocabulary to practice these new words. Practicing (not just reading) is what will really help you remember these words.
Here are some sample ideas you could write about (but feel free to write whatever you want):
Do you frequently use tools around your house or for your job?
Which tools do you own?
Who does the repairs around your house?
Have you ever made something using tools?
I'm looking forward to reading your comments!
Tools vocabulary