Country & Nationalities Vocabulary

[Note: This countries and nationalities vocabulary pronunciation is in American English]
One of the first things you might do when meeting someone from a different country is exchanging pleasantries, right? Vocabulary words for countries, nationalities and languages are very important for personal reasons, in travel and in business. A few notes before we begin:
Country:  the plural form is countries.
Nationality:  the plural form is nationalities.
Language: note there are often several different languages spoken within one country.
By the way, this is neither a complete list of countries, languages or nationalities vocabulary. I'm sorry if your country is not listed. Please don't take any offence.  :)

Get Your Free Vocabulary Puzzles eBook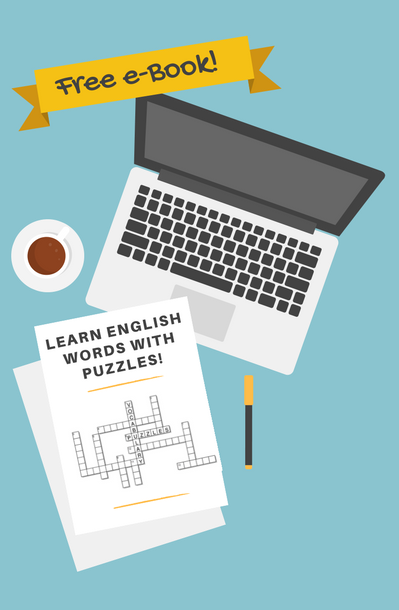 Solving puzzles is a great way to learn vocabulary. This book contains more than 25 crossword, word search and word scramble puzzles on twenty (20) different topics. 
Along with the FREE ebook, you'll receive my weekly newsletter with tips, lessons and special offers just for my subscribers.
Enter your name and email address below to get your free copy.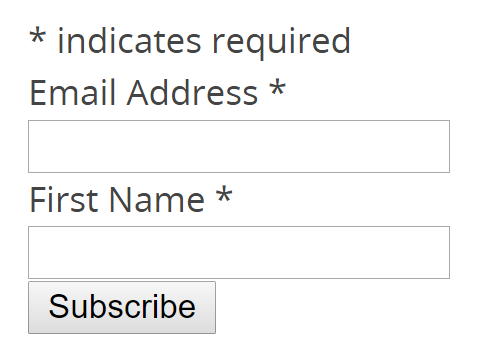 Country flags and nationalities vocabulary

Below you can also hear the words pronounced. This is a big list of the nationalities vocabulary so I've broken the list down into several groups. Click on the video players below.
Nationalities ending in -an
Afghanistan
Angola

Aruba
Costa Rica
Cuba
Germany
Guatemala
Jamaica
Kenya
Libya

Mexico
Morocco
Mozambique
Nicaragua
Paraguay

Rwanda
South Africa
Sri Lanka
Uganda
United States of America
Uruguay
Venezuela

Afghan
Angolan

Aruban
Costa Rican
Cuban
German
Guatemalan
Jamaican
Kenyan
Libyan
Mexican
Moroccan
Mozambican
Nicaraguan
Rwandan
Paraguayan
South African
Sri Lankan
Ugandan
American
Uruguayan

Venezuelan

Pashto, Dari
Portuguese

Dutch / Papiamento
Spanish
Spanish
German
Spanish
English
Swahili / English
Arabic
Spanish
Arabic/Berber
Portuguese
Spanish
Kinyarwanda /French/English
Spanish
English
Sinhala / Tamil
English Swahili
English
Spanish
Spanish

Nationalities ending in -ese
Benin

Bhutan

Burma / Myanmar

China

Japan

Lebanon

Portugal

Senegal

Sudan

Vietnam


Beninese

Bhutanese

Burmese / Myanma

Chinese

Japanese

Lebanese

Portuguese

Senegalese

Sudanese

Vietnamese


 French

Bhutanese

Burmese

Chinese

Japanese

Arabic

Portuguese

French

Arabic / English

Vietnamese
Nationalities ending in -i
Azerbaijan
Bahrain
Bangladesh
Iraq
Qatar
Somalia
Tajikistan
Yemen


Azerbaijani
Bahraini
Bangladeshi
Iraqi
Qatari
Somali / Somalian
Tajikistani
Yemeni


Azerbaijan
Arabic
Bengali / English
Arabic / Kurdish
Arabic
Somali / Arabic
Tajik
Arabic

Nationalities ending in -ish
Denmark
Finland
Ireland

Poland
Spain
Sweden
Turkey
United Kingdom of Great Britain & Northern Ireland:
  England
  Northern Ireland
  Scotland
  Wales
Danish
Finnish
Irish/English
Polish
Spanish
Swedish
Turkish
British

  English
  Irish
  Scottish Gaelic
  Welsh

Danish
Finnish
Irish / English
Polish
Spanish
Swedish
Turkish
English


  English
  English/Irish
  English / Scottish Gaelic
  English/Welsh
Nationalities ending in -ian / -ean
Algeria

Argentina
Armenia
Australia
Austria
Bahamas
Belarus
Belgium
Bolivia
Bosnia & Herzegovina
Brazil
Bulgaria
Cambodia
Cameroon
Canada
Chad
Chile
Colombia
Ecuador
Egypt
El Salvador
Ethiopia
Georgia
Ghana
Guinea
Haiti
Hungary
India
Indonesia
Iran
Italy
Jordan
North Korea
South Korea
Laos
Latvia
Lithuania
Malawi
Malaysia
Mali
Namibia
Nigeria
Norway
Peru
Romania
Russia
Saudi Arabia
Serbia
Singapore
Syria
Tanzania
Tunisia
Ukraine

Zimbabwe


Algerian

Argentinian
Armenian
Australian
Austrian
Bahamian
Belarusian
Belgian
Bolivian
Bosnian/Herzegovinian
Brazilian
Bulgarian
Cambodian
Cameroonian
Canadian
Chadian
Chilean
Colombian
Ecuadorian
Egyptian
El Salvadorian
Ethiopian
Georgian
Ghanaian
Guinean
Haitian
Hungarian
Indian
Indonesian
Iranian
Italian
Jordanian
North Korean
South Korean
Laotian / Lao
Latvian
Lithuanian
Malawian
Malaysian
Malian
Namibian
Nigerian
Norwegian
Peruvian
Romanian
Russian
Saudi Arabian
Serbian
Singaporean
Syrian
Tanzanian
Tunisian
Ukrainian
Zimbabwean


Arabic / French
Spanish
Armenian
English
German
English
Belarusian / Russian
French / Dutch / German
Spanish
Bosnian / Croatian / Serbian
Portuguese
Bulgarian
Khmer
French/English
English / French
French / Arabic
Spanish
Spanish
Spanish
Arabic
Spanish
Amharic
Georgian
English
French
French / Creole
Hungarian
Hindi
Indonesian
Persian
Italian
Arabic
Korean
Korean
Lao / French
Latvian
Lithuanian
Chichewa/English
Malay / English
French
English
English
Norwegian
Spanish
Romanian
Russian
Arabic
Serbian
Malay/Mandarin/Tamil/English
Arabic
Swahili / English
Arabic
Ukrainian
English/Bantu

Nationalities with other endings
Botswana
Czech Republic
France
Greece
Iceland
Netherlands/Holland
Philippines
Slovakia
Slovenia
Switzerland
Thailand
Kosovo
 

Botswana / Motswana
Czech
French
Greek
Icelander
Dutch
Filipino
Slovak
Slovene
Swiss
Thai
Kosovar


English / Setswana
Czech
French
Greek
Icelandic
Dutch
Filipino/English
Slovak
Slovene
German / French / Italian
Thai
Albanian / Serbian


Nationalities Vocabulary