Learn English video:
How Gisele Bundchen learned English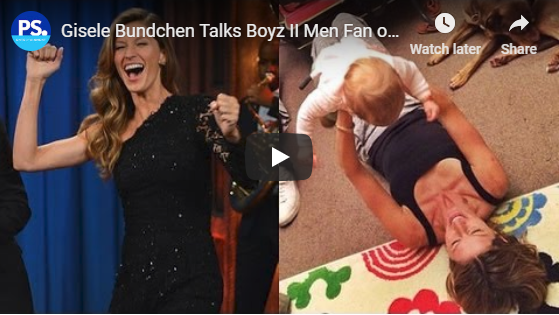 A learn English video featuring one of the world's supermodels... Gisele Bundchen.
You probably have heard of Gisele Bundchen, right? 
She's one of the most famous models in the world and you probably remember that she used to model for Victoria's Secret.
She's also acted in films and is married to Tom Brady, one of the United States' most famous football players (that's American football, not soccer!)
Well, you probably also know that she's Brazilian.
So, English is not her mother tongue.
In fact, it's her third  language.
Her mother tongue is Portuguese of course, but she also speaks Spanish.
So how did she learn English?  Watch this video to find out.
She arrived in the United States, in New York, when she was 16 years old and as a model she had to go on casting calls.
That means that she had to go to various appointments and present herself to see if the client wanted to hire her.
New  York is a big city and, although the streets are numbered, if you are not going in the correct direction you will be far, far way from your where you want to go.
In this video, Gisele explains she had a few problems trying to figure out these directions.
Did she ask for help?
Did she pull out her dictionary?
Did she send out a Tweet or check the directions on Google Maps?
Well, this was a long time before Twitter and Google Maps and smart phones, so watch to learn what she did.
You'll also find out her special secret for learning a new language.
I highly recommend her strategy as it has helped me improve my French and Turkish.
Click to watch the video below

Well, what did you think?

She speaks English very well now so she must have listened to a lot of Boyz II Men and Mariah Carey albums!
Seriously though, music is a great way to build your English skills.
Another great way is to find a good friend or boyfriend/girlfriend who doesn't know your language so you have  to speak English.
In fact, I think it's the very best way to learn English of all. That's because there's a lot of motivation in that situation.
Of course, you don't  have to leave your boyfriend or girlfriend or divorce your spouse to learn English!
Gisele started out by listening to pop and R&B music, so that might be a great place for you to start too!  ;)
PS - Since I wrote this page years ago, Gisele got to do carpool Karaoke with Boyz II Men! 
Check out the video below.
Gisele Bundchen & Boyz II Men