Bathroom Vocabulary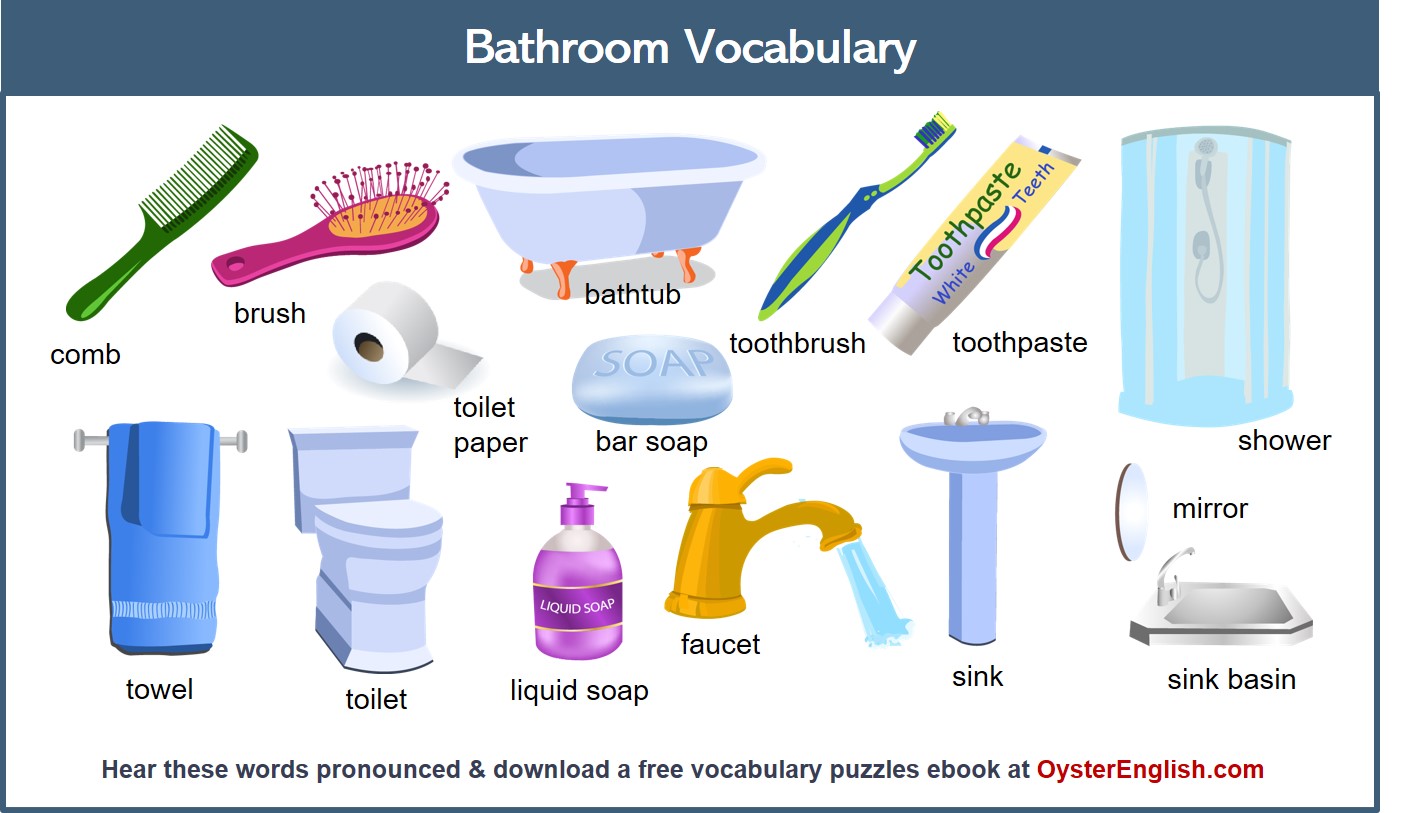 [Note: This bathroom vocabulary pronunciation is in American English]
Bathroom vocabulary words are basic but helpful words to know in English.
This is a brief list of some of the items you'll find in a bathroom in a person's home.

Bathroom vocabulary video
The video provides a chance to hear each word pronounced and there is a pause after each word so that you can say the words to practice your pronunciation.

Click the audio player below to hear the pronunciation.

Get Your Free Vocabulary Puzzles eBook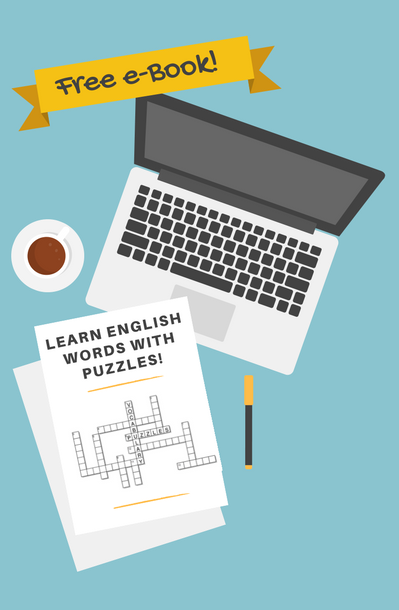 Solving puzzles is a great way to learn vocabulary. This book contains more than 25 crossword, word search and word scramble puzzles on twenty (20) different topics. 
Along with the FREE ebook, you'll receive my weekly newsletter with tips, lessons and special offers just for my subscribers.
Enter your name and email address below to get your free copy.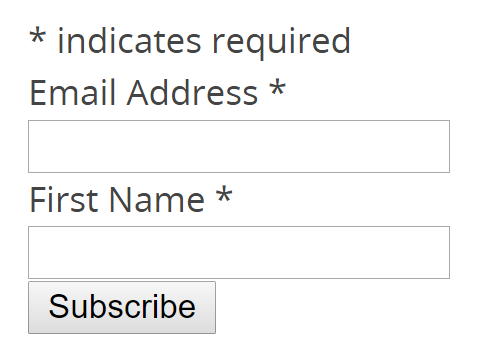 Learn English Bathroom Vocabulary with Pictures

Now that you've heard the words pronounced, you can review the whole list of English vocabulary covered in the video.



bathtub:  a container that is filled with water to take a bath (or to take a shower).

comb:  a flat piece made of plastic or metal with teeth to help make one's hair neat / tidy.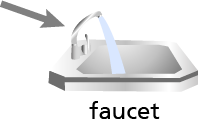 faucet:  a device that controls the flow of water from a pipe.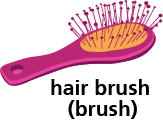 hair brush (brush):  A metal or plastic object that has bristles and is used to make one's hair neat and tidy.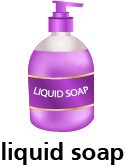 liquid soap:  a liquid substance that is used with water to get the body clean.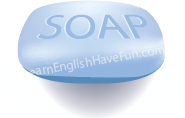 bar soap:  a solid substance that is used with water to wash the body.

mirror:  a piece of glass that reflects an image.

shower:  a closed container where a person can stand under a spray of water to get clean.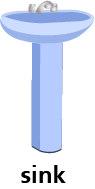 sink:  a wide bowl that has a faucet and a drain to let the water out. It is usually attached to the wall or is positioned on top of a pedestal (as in this picture).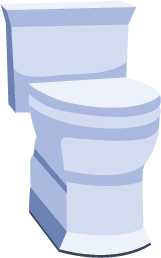 toilet:  a large bowl that you sit on that collects bodily waste which is flushed away through a pipe with water.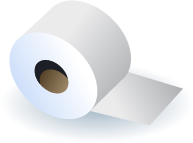 toilet paper:  thin sheets of paper that is used to wipe the body after one uses the toilet.

toothbrush:  a plastic object with a handle an bristles that is used to clean the teeth.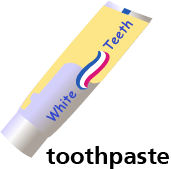 toothpaste:  a creamy substance that's use to clean the teeth.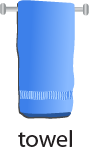 towel:  a piece of fabric, usually made of cotton, for drying the body.

Helpful Phrases

If you are traveling and want to use the bathroom in a restaurant, need to ask someone where the closest bathroom is or need additional supplies for your bathroom at a hotel, these phrases may be helpful for you:
Asking where the bathroom is located:
Excuse me, could you please tell me where I can find the restroom?
(Note: In American English, it is very common to ask for the "restroom" instead of the bathroom. If you ask for the bathroom it is perfectly okay. You can also ask for "the toilet.")
I am looking for a public toilet, please.
Do you know where I can find a toilet (or bathroom) please?
Where is the bathroom?
Asking for supplies for your bathroom at a hotel:
We do not have any soap in our room. Could you please bring some?
There is a problem with the_______ (faucet/toilet/sink) in our room. Could you send someone to fix it?
We have run out of toilet paper. Could someone bring us some more, please?
Bathroom Vocabulary
---